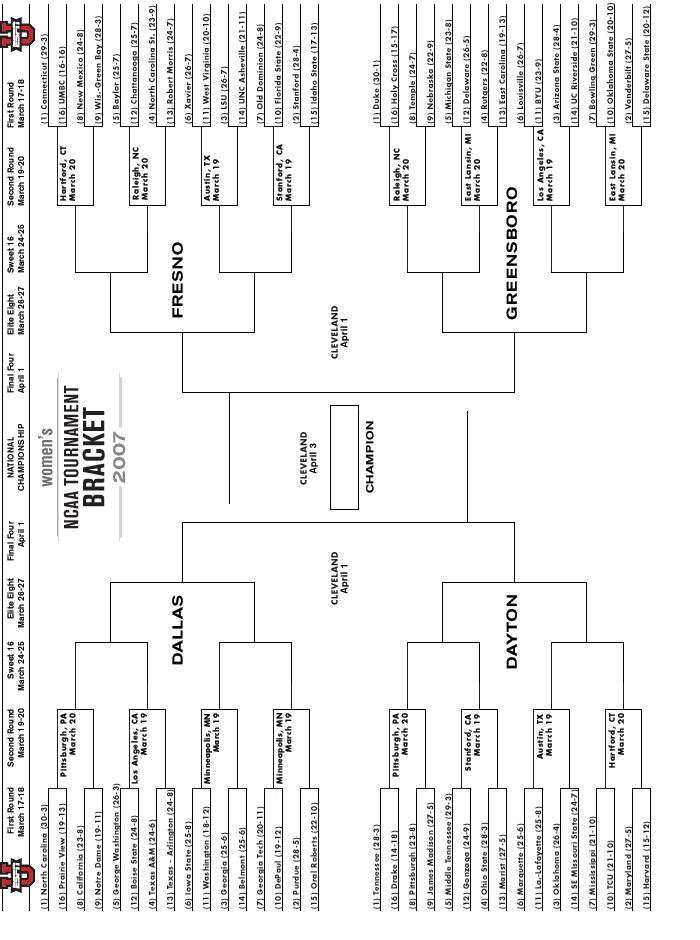 If you're looking for an in-depth analysis of the ASU/UC Riverside matchup in the first round of the women's basketball tournament, you've come to the wrong place. Apart from knowing that UC Riverside is in Riverside, CA, there's not much I can tell you (but
click here for ESPN's take
).
The women's hoops team deserves a lot of credit for their performance to-date this season, and it would be the National semi-final game before we'd have to face Stanford again. Since we seem to be able to beat everyone except the Cardinal, hopefully Idaho State, ODU, Xavier or LSU will chop down the tree and clear the path.
And while we're admiring the women's achievements, I messed up big-time by not mentioning the
National Championship won by the Sun Devil Women's Track & Field Team
this past weekend.