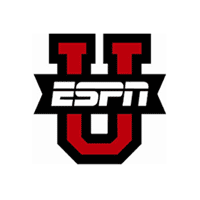 The Sun Devils' game at Georgia will be televised on ESPNU (kickoff at 7pm Eastern). As far as I know, this will be ASU's first-ever telecast on ESPNU. Most decent cable/satellite carriers should offer ESPNU, but many include it in a premium tier, and some do not offer the HD version.
Cox Cable in the Valley includes the SD version in their Sports Package
on channel 164, but no HD.
So you have 11 days left to check your own carrier. Remember, many cable operators allow you to sign up for a premium tier without a minimum commitment, so you could try adding a package and then canceling it after the game. Or just find a good local sports bar.
Another option: the game will probably be offered on ESPN360.com, which is a free service IF your ISP is affiliated.
Looks like ESPN360.com is
not
streaming this game, so you will need to find ESPNU to see this game.